Download Guide

TIPS FOR GETTING YOUR OFFER ACCEPTED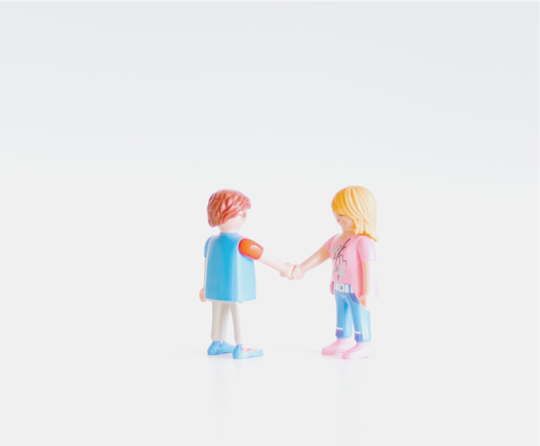 Right now, the UK is facing the worst shortage in fresh property listings since 2015. Although buyer demand is stronger than ever, stock levels are down by 26% from this time last year, with 3- and 4-bedroom properties feeling the pinch most. So if you're looking to buy during a time when there's likely to be increased competition at offer stage, how can you ensure that your bid is successful? Here are a few tips from your pals at Habitats...
Make your offer a strong one. Unless you have nerves of steel, this probably isn't the time for cheeky offers! Offering at asking price or slightly above may be the only way if there's a multiple offer situation at play.
Up your offer if you need to – we don't mean thousands of pounds, but sometimes just a small increase (mortgage permitting of course) shows the seller that you mean business. If you're bidding on a house in a highly sought-after location, then this could mean the difference between getting your dream home or letting that ship sail.
Pay in cash. Now of course this option isn't going to work for everyone (in fact for most people), but if you are fortunate enough to have the means, paying in cash is going to put you in the strongest position possible, eliminating the need to add a third party (a lender) into the process.
If you can, make a personal connection with the property owner from day one. Most of us have an emotional connection with our homes and we want to know it'll be in good hands.
Be ready to show that you're in a good position to buy. Sellers want to see that you in turn have an offer on your own property so that you can move quickly. Equally, if you can demonstrate that you are chain free or a first-time buyer, then this puts you in a robust position when putting in an offer.
Have your mortgage in principle (MIP) in place. It shows a seller that you can afford to buy and that you're in a good position to proceed. Although a mortgage in principle isn't actually an agreed mortgage, it will demonstrate how much a lender is willing to offer.

It could be as simple as being the first to make an offer on a property so try to view as soon as it hits the market. Whether you become an online property portal addict, or you regularly visit the area you want to move to tracking down new properties on the market, the old saying is the same – the early bird catches the worm.
Do your research. Use any knowledge you may have on the local property market and what other similar properties have sold for to inform your offer and back up any negotiations on price. You can do this online, or even make it a priority to get to know your local estate agents, who can give you the intel on what's happening locally and even what might be coming onto the market soon.
Hold your nerve. Despite all of these tips, we would also advise caution. When bidding on a property, keep your cool. If an estate agent is saying other bidders are offering more money don't get swept up in the heat of the moment – ask for evidence, and if you do increase your bid, do so in hundreds or thousands, not in tens of thousands. Equally, it's good to get a sense of the seller's position. If they want to move particularly quickly, you may not need to put in a particularly high bid. It's like a game of cards, you just have to know how to read the room.
Whether you're a seasoned pro and have been buying houses for years, or this is your first foray into the property market, there's nothing quite like the thrill of having an offer accepted on a home. When it comes to what is likely to be one of the biggest purchases of your life, it pays to stay calm, be well informed, and make the offer with your head (and a little bit of heart). Good luck!
HABITATS FEATURES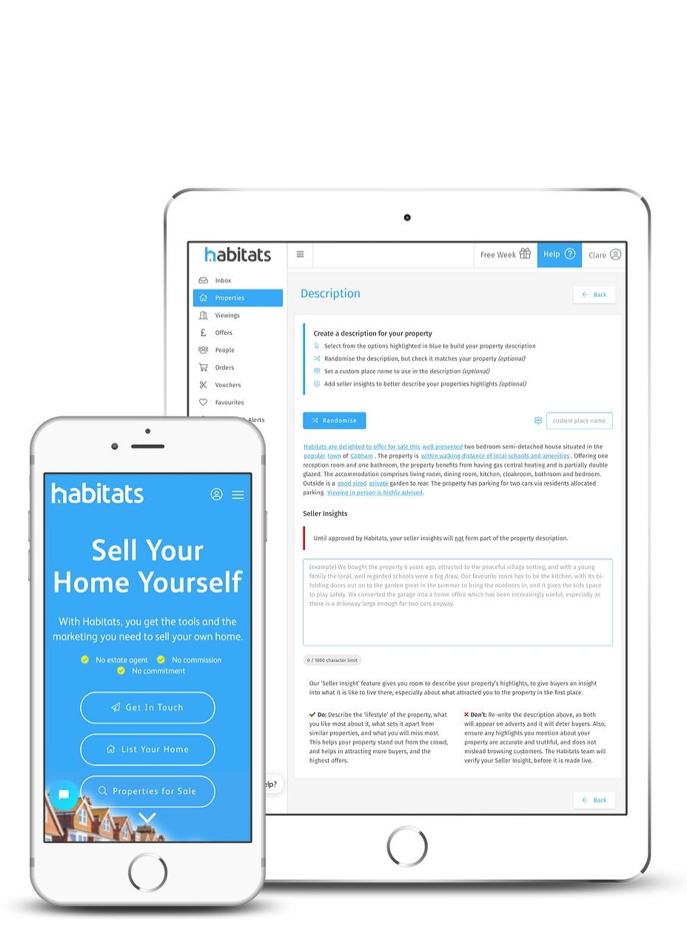 Here's a handy little tool we've created to make selling your home as easy as pie!
HABITATS DESCRIPTION BUILDER
You simply select from the options highlighted in blue to build a full description of your property. Then add your own Seller Insights to promote your home's top selling points.
In fact, Habitats guides you through the entire process of listing your property: creating a description, highlighting your home's key features and selling points, adding your photos, a floor plan and the EPC.
And if you're missing something, don't worry. You can easily order these through your Habitats dashboard!
"stay calm, be well informed, and make the offer with your head"
DID YOU KNOW?
The value of the average home has increased by £17,508 – or £34 per day – since the start of the pandemic. And it's climbed by £44 per day during the past 6 months alone!
(Source: zoopla.com)
HOW TO: NAVIGATE THE HABITATS DASHBOARD
<text relating to the featured video clip - promotion of paid tool?>
<CTA button with link to webpage>
<Footer banner for financial services promotion>